Are you confused about what is SAAS Platform? Do want to know what Saas Websites do?? Don't worry we will clear all your doubts related to Saas Examples, Here we have shared some Saas Service Examples, So you will get an idea of what saas Applications do.
Launching a SaaS product into the market is very exciting, but when it comes to what to launch into the market, everyone gets confused. Because you need to know what types of products are in demand in the market so that you can easily generate revenue with your product.
When you are going to launch a software as a service Platform, you are probably trying to generate revenue by converting your visitors into regular customers.
But suppose that you launched a product that is no longer in demand. Will anyone buy that product? Definitely not, because no one has money to waste on products that they will never use.
So in this post, we are going to discuss some software as a service examples that you can see and get inspired by for your new product.
What is Software as a Service(SAAS): –
In this introductory part, let's learn about software as a service. There are a total of three types of services, which are a software as a service, product as a service, and infrastructure as a service.
Software as a service is a product or software that is available for everyone on a subscription basis. Sometimes software-as-a-service products are available for free but with fewer features as compared to their paid versions.
Some of the most popular software as a service product in your daily life are Google Drive, MediaFire, etc.
Types Of SAAS Applications:
Saas Web-based software is hosted through the internet, which means that it can be accessed without any installation process. The data and programs are hosted in the cloud, meaning that they can be accessed from anywhere in the world.
However, there is a security risk to this type of application because sensitive data can be seen by anyone with internet access to it.
There are five different types of SaaS applications Examples:
1) Software-as-a-service applications that provide dedicated employees for their customers' needs.
2) Software-as-a-service applications that provide multiple products.
3) Software-as-a-service applications that provide infrastructures such as software, hardware, and networking services.
4) Software as a service application that provides customer relationship management, human resource management, financial management, and customer intelligence software to businesses.
5) Software as a service application that provides enterprise resource planning systems to businesses.
25 Saas Review Sites For Geniune Reviews And List Your Saas Product

To Get More Ideas here we have mentioned some sites
Here are some Saas Services examples:
1. Customer Relationship Management:
These are the softwares that is used by enterprises to manage dealings with their customers and the data associated with them.
The use of CRM software has increased in recent years. It has become an important part of customer service outreach, customer retention and engagement, as well as sales.
2. E-Commerce:
This software is mainly used for running an application and e-commerce sites, with this software you can create your store and sell your products.
3. Communication:
Communication software revolutionized the way business people communicate. Communication has evolved from voice calls and faxes to text messages, emails, Skype, and other forms of instant messaging.
Communication software makes our lives easier by making communication faster, cheaper, and more convenient.
4. Accounting and invoicing:
Accounting software is a type of software that records, tracks and analyses financial information such as income, expenses, assets and liabilities. Invoicing software is a type of accounting software that processes invoices (or statements).
5. Payment gateways:
Payment gateways softwares allow the best companies to succeed in their fields by giving them an edge over competitors. For example, there are many technological advances in payment gateways that provide convenience for consumers and lower costs for businesses
These technological advances have made it easier for people to make purchases without cash which is a benefit for both businesses and consumers. It also has increased safety from counterfeiting by using data encryption which is another important benefit of these technologies
6. Human resources:
Human resources software has made life easier for HR teams. It has enabled them to manage tasks more efficiently and cut down on the time they spend on administrative tasks.
This in turn has given them time to focus on these employees, instead of spending their time doing mundane or repetitive tasks.
7. Project management:
The evolution of project management software has greatly changed the way in which large-scale projects are managed. It has enabled organizations to manage their projects with ease, and at the same time, make it easier for teams to collaborate on project tasks.
Project management software is a type of software that is specifically used for managing a project. In many cases, these types of programs contain timelines and deadlines for various stages of a project.
These milestones are often displayed as different work phases that need to be completed before the next phase is initiated
8. Enterprise resource planning
Enterprise Resource Planning software is a type of software that helps to manage the resources of an enterprise. It helps to plan, organize and control the resources of a company.
The ERP software is used in many industries such as healthcare, manufacturing, retail and distribution.
9. Data management:
Data management software is a type of software that can be used to store, manage and analyze data. The data management softwares are used by various companies in order to keep track of their business processes.
This softwares are also used by companies for storing customer information, financial information, and other records. also used for creating reports and charts which can be accessed by the company's employees.
30 Best Saas Platforms examples:
With a lot of our work, we have created a list of some of the best software as a service website that you can see as an example and get inspired for your next product.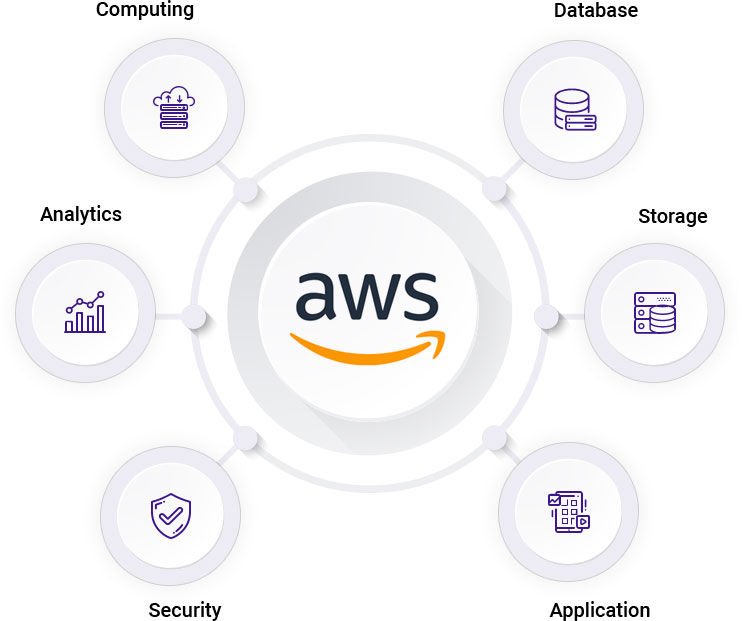 Do you ever wonder how millions of people are able to watch cricket matches on TV without an introduction? This is all done through cloud computing.
All the data that users are going to interact with is stored on the highly secure servers of Amazon Web Services. There are several Cloud Computing operations applied by engineers to the data so that you can access it without any problem.
Amazon AWS is a cloud computing platform that provides you with all your computing needs, and it will charge you according to your usage. and this is one of the perfect for the list of Saas Platform Examples.
70% of the internet is hosted on AWS. So you can also launch a product that allows users to host their data on your cloud and easily manage their application.
Dropbox is a cloud-based productivity tool built for individuals and a team that enables them to save and store documents or files or pictures across the cloud and the same can be shared with others as needed.
Once you subscribe to Dropbox, you are allotted a certain amount of storage space in an online server known as "the cloud". After installing the Dropbox app on your PC, mobile device, or both, any files that you store in your Dropbox locally will be copied to the Dropbox server as well.
Netflix is the one-stop solution for all your entertainment needs. Netflix is a platform where you can watch movies and web series on a subscription model. You have a wide gallery of movies and web series that you can watch after buying a subscription to Netflix.
They have a very unique subscription model. If you want to stream Netflix on more than one screen with the same account, then you will have to buy a premium subscription to Netflix.
On the other hand, if you just want to watch Netflix on your phone, all you can say is on a single screen at a specific time, then you can just buy the basic version of Netflix as it will provide you with complete access to their entertainment library.
There is no difference in the entertainment library between the basic and premium plans. The only difference is the number of screens on which you can stream simultaneously.
Buffer is a web application and mobile app that helps users manage social network accounts by providing them with the ability to schedule posts on Twitter, Facebook, Instagram, Instagram Stories, Pinterest, and LinkedIn, as well as analyze their results and share with their community.
Social media teams and small businesses will see the greatest benefit from Buffer. The platform provides everything you need to start creating and posting more successful social media content. There is nothing more than one screen to get you started.
Do you ever think about how much realistic action is done in movies? It will not be very shocking if We say that all those things are edited by a video editor. But the main thing is that we should talk about how and with which software they are editing such good quality video.
Adobe has a product called Adobe Premiere Pro, with which you can easily do industry-level video editing. This software provides all the tools that a video editor needs to do perfect video editing. You can also plan to launch such a video editing software.
If your product has good features like Adobe Premiere Pro, then the video industry, as well as independent video editors, will be attracted to your product and there are higher chances of making this business succeed.
Kajabi provides almost all the tools that a businessman or entrepreneur needs for their businesses, kajabi have covered all very big area in the online market. with their amazing variety of software and tools.
It makes things easy to build, market, and sell your online courses, membership sites, coaching program, and more. With it, your students and customers have one-touch access to all your courses, coaching, or website content.
If any programmer faces a bike or simply falls into any coding problem that they are not able to solve, then what do you think they should do? I'll just tell you that they found their solution 99% of the time on Stack Overflow's website.
Stack Overflow is a huge community of programmers that help each other to solve the coding problems that they face in their everyday lives. You may be wondering how it is a software-as-a-service product because it is completely free.
It comes in the category of software as a service product because it has several paid services as well. Stackoverflow provides a paid-in collaboration feature where your private team can collaborate and work together.
The most amazing thing about this private collaboration is that you can easily integrate it with Slack, Microsoft Teams, GitHub, and other productivity software.
Slack is a workplace communication tool, "a single place for messaging, tools and files." This means Slack is an instant messaging system with lots of add-ins for other workplace tools.
The add-ins aren't necessary to use Slack, though, because the main functionality is all about talking to other people. There are two methods of chat in Slack: channels (group chat), and direct message or DM (person-to-person chat).
This is very powerful software for team collaboration. You might have seen several platforms for video conferencing. You may have noticed several platforms for file sharing in Handloom items as well as several platforms for document editing.
But do you think that it will be beneficial if you get all these on a single platform? Definitely yes, so here is Cisco WebEx. It is the industry's most powerful video conferencing software, which supports calling, meetings, messenger, and events in the cloud.
It is very flexible and secure. This software is available for every platform. Whether you are using a Windows machine or an Android app, you can always download it and use it on your preferred device.
In fact, most of the winners on this planet are held on Cisco WebEx. So, if you attend meetings and collaborate with people in real time via video conferencing, this is very useful for you.
Let us suppose that you are a business owner and you want to get a website designed and developed. So let me give you two options.
The first option is that you have to hire a web designer and developer, which will cost around several thousand dollars in order for your website to get designed and developed. Let's move forward to the second option.
The second option is that you can directly create a website at a very low price without even hiring a designer or developer with an online platform.
That online platform will help you design and develop your website just by dragging and dropping things, and most of the work will be done by that platform. So the question is, with which option will you go?
Most people will say that they will go for the second option because it is cheaper as compared to the first one. So here is a product named Buuble.io with which you can easily create websites as well as web apps.
This is a software as a service product that has brought a revolution in the web development and web design industry. Now instead of hiring developers, people are trying to confuse this thing themselves.
HubSpot is a CRM platform that provides everything scaling companies need to deliver excellent customer experiences in one spot. Their solutions are meticulously crafted, not cobbled, to assist teams to grow with tools that are powerful on their own, but even better when used together.
With HubSpot, you can improve your inbound marketing strategy to generate more, qualified leads, boost ROI, and align sales and marketing teams to foster sales enablement.
In spite of its widespread application in the CRM space, Salesforce benefits both small and large businesses. The consequence of this software is that each of the company's employees can view different departments' customers from the same platform.
With the latest technologies, finding potential customers, and providing a better experience for customers is what this service does.
Using the Salesforce CRM, businesses can better interact with clients, customers, and potential customers through cloud technology. Companies can track customer activity, market to clients, and other services through the Salesforce CRM.
Zendesk calls itself "Champions of Customer Service." With its tagline, you might be able to understand that it is a platform that provides customer service for businesses.
If you are the owner of a business and your business is going quite well, then you might be facing the issue of handling several customer doubts at a time.
Or you might not be able to handle the queries of your customers and visitors. Zendesk can pull you out of this situation. It provides you with complete customer care service and it is the best in the industry.
With ZenDesk, you can easily customize your customer experience. With Zendesk's best customer service, you can easily have a good conversation with your customer and they can have a great experience with your business.
Using Zapier, you can automate repetitive activities between two or more apps without having to write code. When an event occurs in one app, for example, another app can be told to do or perform a certain thing.
To give you an idea, Once you publish a post, Zapier can automatically send out a custom tweet. The custom part means that you set up once what these automatic tweets will look like and what they will contain.
Donorbox is a US-based technology company. It provides computer software that can be used by individuals and organizations to receive donations online. It is used by charitable organizations, churches, mosques, schools, animal care centers, political campaigns, and other causes.
They believe that nonprofits should not face technological roadblocks in order to help others. Donorbox was developed in order for every nonprofit to easily raise donations online.
Creative people are all around us; they just need a creative tool with which they can make creative designs. So here is a product that is used by millions of creative people all over the world.
Canva is an online graphic design platform where you can design any type of graphic that you want. Canva can help you with designing posters, logos, presentations, social media posts, and many more.
You just need a creative mind as everything will be provided by canva. The free plan of Canva will provide you access to all its tools, but the graphics library will be very limited.
You will have access to very few graphics. If you are using a free plan but if you are using a premium plan, you will not get access to the public library and millions of media assets.
Teachable is a course Creation platform that is mainly used by small to large enterprises to create and sell customized, enjoyable courses and coaching programs.
It manages everything from choosing a hosting to payment processing. We want to give you more time so you can focus on what matters—creating an awesome online business, It is probably the most popular online course hosting platform currently out there.
Wix is an advance website builder in the market, It is the only website builder that scores 4.5 out of 5 points. There are over 800 free templates available that can be customized as you like.
With Wix, you can create your professional websites in just a few minutes, also it has many amazing features which make your work very easy, and the best thing about Wix is, it has Drag and drops features and It does not have to require any coding.
and this is why we include WIX in Saas Platform Example.
CrowdCast is one of the popular Online Video platforms, where you can host webinars, Q&As, courses, concerts and online conferences, this is the only platform you need to host easy and engaging live video events. Millions of people gather in crowdcasts every month.
You can do every including creating your landing page, Selling tickets and Live chats, etc. with the help of this tool, you can broadcast to platforms like Facebook Live, YouTube Live, and Periscope to increase your reach
We think there is no need to introduce this product because you all use it in your everyday life, but let me give you a little introduction. Google is a search engine where you can search for anything on the internet.
Google not only has a search engine, but also several services such as Google Drive, Google Ads, and all other subscription-based services.
You can say google can an example in the list of Saas services examples. because it provides lots of software.
You can either use these Google products for free, but they will provide less functionality and less picture. You can always go for their premium plan with all the features.
Show all those Google products and make it software as a service product. Google also has a cloud computing platform just like Amazon Web Services, but it is not as dominating in the market as AWS.
Mailchimp is an online platform that provides you all the solutions and software related to email marketing. it will help you to manage all your task and helps you manage and talk to your clients, customers, and other interested parties
It is one of the most popular email marketing software there is, so naturally, it is used in a lot of different industries and across business sizes. when we talk about the good things about this tool, then it has a Simple and intuitive interface, a/b Testing option, and is easy for beginners.
If you are thing about building your business online or want to create a business then you must have heard about Shopify, It is a web application that lets you create your own online store.
It provides you with a wide range of 'themes' that can be customized to meet your own branding requirements. aside from them it also has various things that not be concerned at various points.
With over 2 million merchants selling in more than 170 countries, Shopify is one of the most popular eCommerce platforms in the world.
Sprinklr is a unified SaaS platform that offers a variety of tools that assist businesses to track and interact with their customers and prospects across all digital platforms, including social media, review sites, and messaging channels.
The care, research, marketing, advertising and sales and engagement of the products are all included.
There are lots of things that you have to know before using this tool, it has various features that people do not actually care about their some of the features, and they know where they need to focus
Microsoft has one of the leading brands which provides a variety of Saas software, and Microsoft Office 365 is one of them, it mainly includes six tools which basically made for offices. also, it includes some basic points which can be used for cloud storage.
With a subscription to Microsoft 365, you can get the latest Office apps, like Word, Excel, PowerPoint, and Outlook, the ability to install on PCs, Macs, tablets, and phones, 1 TB of OneDrive and cloud storage. Feature updates and upgrades are not available anywhere else.
With SAP Concur solutions, you can apply one solution to manage all your expenses, travel, and vendor invoice payments in one place, gaining greater visibility into transactions, improving compliance, and simplifying the process for everyone.
Concur mainly provides three solutions, first, one has concurred expense, in which you can integrate your expense data means that your company can manage to spend anywhere, anytime. 
and the second one is Concur travel where you can Simplify the travel experience, increase compliance, and control your company's costs — all in one place.
Petal is a financial technology company that mainly provides software services around finance, it has every point that you need to take any step financially for your business that is not actually provided by various companies.
Aside from that Petal is also another website, where they actually provide various features like a free credit card option, that opinion could be helpful for many also it includes some features.
Google has recently launched a product with which teams are able to connect, create, and collaborate. Google g Suite is a collection of other Google products that a team needs for productivity.
Google g Suite consists of Gmail, Google Calendar, Google Drive, and Google Meet. Before this product, users were required to buy a subscription for all these listed products individually, and it became very confusing to maintain their subscription and get it renewed on time.
With Google g Suite, you can get help with all these things in one place with one subscription. Instead of purchasing four subscriptions individually, users can opt for Google g Suite e, which includes all four subscriptions.
Loom is a screen sharing and screen recording software that allows teams to communicate at ease, without wasting hours on nonproductive meetings. It includes fast recording, screen sharing, link sharing, emoji reactions, and comments, as well as access controls, advanced reporting, and more.
Their servers sit behind a secure firewall and all videos are uploaded over an SSL-encrypted WebSocket. The videos are associated with unique IDs that would take a computer years to guess.
Kisi is a remotely managed cloud system that integrates with a variety of hardware devices and software tools. It offers a multitude of features that allow administrators to have control of the doors and the users who access them.
It is the best way in the business to control access to multiple locations from one easy administrative portal. The app is easy to use and the hardware complements it perfectly.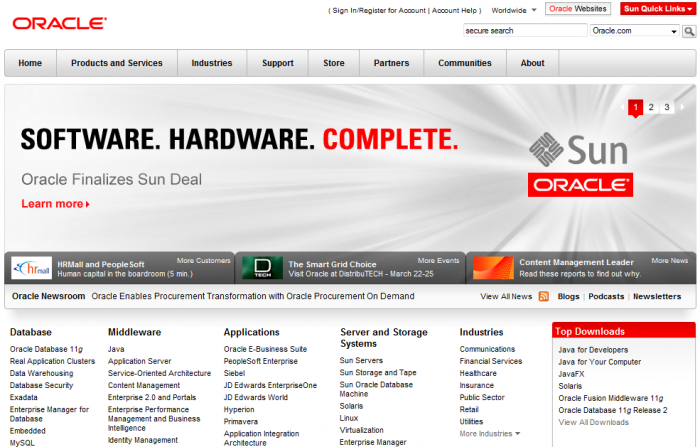 Oracle is a computer technology corporation and the world's largest data software company which is mainly known for Java, This company is based on four business segments, one is cloud and license, hardware, and services.
It sells its cloud-engineering services and systems and database management systems. and they divided their tools into 5 times, Analyst reports, Business Practices, Corporate responsibility, corporate security practices, customer references, executive spokesman, etc.
Tips for launching a successful SaaS Platform: –
Get Amazing Idea: –
The first thing that you have to do is come up with an amazing idea for your product. The product that you are trying to launch should be in demand and you should have an audience for that product.
Suppose that you launch a product that does not have any demand in the market, then it is only a waste of money. So go through all the above-listed products and get an amazing idea for your next product.
Hire a Great Team of Developers: –
Then you have to hire some good designers and developers that will design and develop your product.
You will need a web designer, a web developer, an app designer, an app developer, and a cloud computing engineer. You have to hire a great team of developers to develop great software.
Use Latest Technology: –
It is highly recommended to use only the latest technology while building software. Because old technology has bugs and can be easily hacked by professional hackers. It is highly recommended to use the latest technology and tools for building your product.
19 Common Mistakes in SaaS Business That People Usually Make

When You Start a Saas Business, You will do some mistake, so before that we aware.
Our Opinion –
Conclusion: – Top SaaS Service Examples
Congratulations for leading this post to the end. We have done a lot of hard work in order to gather all those software-as-a-service products and write briefly about them in this post. we hope that this post was helpful for you and you found this content informative.
at the end of this post, we just want to say that we have mentioned all the Types of Saas and SaaS Examples, so you can get an idea, what are Saas Platform Examples and what they work.
If you found this post informative, then please share this post with your friends so that they can also read it. Thank you again for visiting our blog.
FAQs –
Queries Related To Saas Platform Examples
Which one is the best Saas Application Example?

Google could be the best example of Saas Services, as we can see they provide lots of software which works in various services

How does Nexflix provide SAAS service?

Netflix is a SaaS corporation that provides video-monitoring software as a service. Customers pay a set amount each month or every year to use Netflix's services

What are AWS Saas services?

Customers access your AWS-hosted software by provisioning resources and managing accounts. Your job is to manage account creation, account management, resource provisioning, and customer access to the software.

What are b2b saas examples?

Basically, b2b means business To business, so B2B is basically those Saas software made by businesses and made for businesses. and one of the best of the B2b Saas Example is Google.