Best SaaS Websites of 2022, that are too popular and used by millions of users.
There are thousands of software-as-a-service websites available on the internet. In this post, we have created a list of the best software as a service websites.
You might also know that, as a service, it is one of the fastest growing markets in the world and it is expected to be around $150 billion in the upcoming years.
If you are also planning to start a software as a service business, then you should be aware of the competition that you are about to step into. That's why this list will help you to figure out who is your competitor in software as a service website.
You can also check the designs for all the SaaS websites that are listed in this post and get ideas and features for your website design and experience.
What is SaaS or Software as a Service?
SaaS is short for Software as a Service. It is a type of market segment in which a company creates an asset and makes it available to the public on a subscription basis.
It can be either free or paid for. SaaS is sometimes also known as "on-Demand Software." We use several software-as-a-service websites in our daily lives. Those websites and products have made our lives easier.
Now we have a little information about what SaaS is. We will now go through our list, which I have lifted from several software-as-a-service websites. We are also going to discuss their features.
It is one of the best examples of software as a service website and it has completely changed the way we used to store our files.
Google Drive provides us with a free cloud storage solution in which we can store any type of file on the cloud and access them from anywhere. It can be accessed through any device.
Google Drive is owned by Google. There are several exciting features that other cloud storage providers would provide usage as team collaboration and file preview.
If you are a developer, then you might be very familiar with this website. GitHub is the best place to store your programming codes. Before GitHub, it was very hard to manage the code and the updates that developers were making to their codes constantly. Then GitHub came along, and it changed the way the world stores and modifies code. 
Now developers can directly upload their code to GitHub, and they can also track their progress and changes or upgrades to their code. One of the main features of GitHub is that anyone from anywhere in the world can contribute to your code. You can have an unlimited number of members on GitHub that can make changes to your code.
Have you ever visited our website and seen a beautiful pop-up message asking for your email so that they can deliver that website content directly to your mailbox? If yes, then that was probably or mostly done with the MailChimp website. It is a platform that helps you generate an audience with the help of email marketing.
MailChimp will provide you with everything you need to do email marketing from start to finish. The best thing about this platform is that it works on websites as well as on apps. You can integrate it into your Android or iOS app easily.
To start a SaaS website, you also need a theme or template on which you can design your SaaS service pages. Here are some top WordPress SaaS themes to create a SaaS site.
Whenever you buy something and you want to make a payment, what do you really do? You simply scan the QR code with your phone and make an online payment. This is where stripes come into play. It is one of the best online payment gateways that are available on the market.
Several multinational and large companies use Stripe as their primary payment gateway. It has made online payments easy, quick, and trustable. You can say that it is the payment infrastructure for the internet. The most exciting feature of this platform is that whether you want to make a payment with a credit card or debit card or you want to use UPI, you can always use Stripe.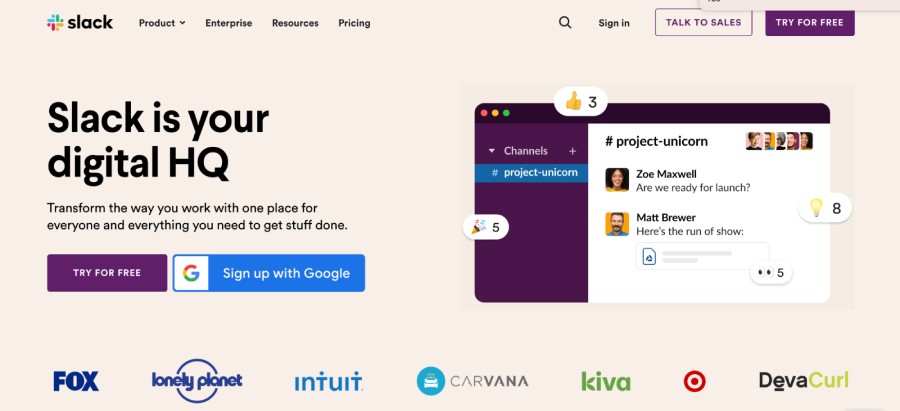 Are you interested in making a reasonable community with them? If yes, then this is one of the best platforms for you.
Slack is an online messenger platform for businesses that connects people together. You can find several communities in Slack with several interests. 
If you are a developer, you can find communities related to development; or if you are a blogger, then you can also find communities related to blogging. You can also find out more about the non-technical community as well. Such as a community of people who are interested in a specific game or a community of foodies.
This is a platform that is helping to build the internet for businesses. As you already know, all businesses are going online, whether it is a small business or a very large business. It requires a website on which visitors can come and see and get information about your business.
Wix is a platform that can help you create a website for your business even without coding. You do not need to write a single line of code to make a website on Wix.
It has a simple drag-and-drop builder where you can simply drag and drop elements into their respective positions to create a one-of-a-kind design. You can also pick up the thousands of things that are available on this platform and start customizing them. The pricing of this platform is subscription-based. The higher the subscription you choose, the more features you will get on your website.
Discord
This is the communication and connection platform for gamers. In several ways, Discord has surpassed the Skype Messenger platform. In Discord, you can make servers.
Here, a server means a group or a community. This code is specially designed for us as it provides many features that are related to community giving that are not available in other messenger and collection platforms.
It was launched in 2015, and since its launch, it has gained a lot of popularity because of its features.
Spotify
Are you a music lover like me, and do you listen to music every day? If yes, then you might be very familiar with Spotify. It is an app in which you will get each and every song that you can listen to for free. 45 is also a very good example of software as a service product. 
They have a complete universe of songs that you can listen to, and they also provide a subscription-based service. If you are listening to Spotify for free, then you will have to hear an ad in between songs. But if you use a Spotify premium account or you buy a Spotify premium account, you will not be forced to listen to ads. This is how Spotify is making it. money.
This software-as-a-service website is one of the most time-saving platforms for those people who are working in a team. Trello platform helps teams work together efficiently.
Basically, it is a project management system, and there you get a lot of features that are related to project management. If you are a project manager, then this can be a light-seven website for lifesaver platform for you.
You can use this website for free, but it will not provide you with the features you need with the free plan. If you are really serious about your project, then you can buy its premium subscription and it will be very beneficial for you. There are also other competitors to Trello that you can check out for project management, but in my opinion, this is the best and all-in-one platform among all those.
Figma
Creative people always require creative software to make creative things. So here is what every creative person needs. Figma is a UI and UX design software. It is mostly used by designers to design layouts and prototypes for websites as well as apps. Not only for user interface and user experience, Figma can also be used for regular graphic design work. 
The most interesting thing about this platform is that its free plan is enough for all the work, but if you want to go more advanced, you can purchase the premium one. This is available as a web app and as a Windows or Mac OS native application that you can download and run on your machine.
Shopify
Hey, are you trying to open an online store and you have some doubts like where I should start, what technology should I use, how should I proceed with adding products, and all the other features that an online shopping website should have?
If you are in doubt that there is a software-as-a-service website that can directly pull you out of this situation and make it easy for you to run an online business website, you can say an online shopping website.
Shopify is a platform where you can start your own eCommerce website. You can create a fully feature-rich and eye-catching e-commerce website completely with Shopify. They provide all the features that you will need, but on a subscription-based model. The higher the level of Spotify subscription you purchase, the more features you will receive on your online eCommerce website.
Vimeo is one of the best video hosting platforms, and you can say that it is a complete video hosting platform that you will need.
If you want a free video hosting platform, then you can use Vimeo. If you want to sell your videos online, then you can do this easily with Vimeo. If you want to host a live virtual event, then you can do this through Vimeo.
In simple terms, it is the world's best video hosting platform. One of the coolest features of this platform is that it has a lot of integrations. You can integrate this with all the major technologies such as Asana, Shopify, Figma, WordPress, and even Tiktok. Vimeo is a community of 260 million+ users. If you are ready to unlock the power of video, then go and do it with Vimeo.
What should a SaaS website have?
Unique & Eye-Catching Design:
Software as a service website should have a unique and eye-catching design so that users can fall in love with your product with the first look.
If your website is attractive then there are more chances of getting your visitor converted into your customer.
Fast Loading and Processing: –
Suppose that you have a SaaS website and that website is taking several seconds to load. What do you think about the impression that the visitor will get through this? He or she will obviously think that they are using very bad service and wonder how they can provide good service.
So it will give your customers a very bad impression of your product. It is highly recommended that you host your website on a highly secure and fast web server so that your visitors and customers get their results even faster than they are expecting.
Dedicated Support Team: –
You should hire a dedicated support team for your product. It is very common for customers to have doubts while exploring your products before buying them. To solve their doubts, you should hire a professional support team so that they can resolve all their doubts in an effective way.
FAQs – SaaS Websites and Platforms
What is a SaaS Website?
SaaS websites are platform or applications that developed, manage and run on the web. It provides some specific services to the users that can easily accessible online.
What are some common SaaS sites?
Some common and daily use SaaS websites are Gmail for emails, Vimeo to host and play videos, Wix to create websites, GitHub, Slack for communication and Asana for task schedule.
What makes a great SaaS website?
The website that can solve the users problems, can easily accessible, run by multiple users in a real time and no shutdown. All these points make a Great SaaS Site.
How to create a SaaS website?
First select a service or solution of any problem, now set the platform on the web, host and live your SaaS site.
Conclusion – Top SaaS Websites 2022
So, in this post, we discussed some of the best software as a service website that you should be aware of.
In this post, We included software-as-a-service websites from different domains, such as cloud hosting, payment gateways, community creation, website development, entertainment, and productivity work.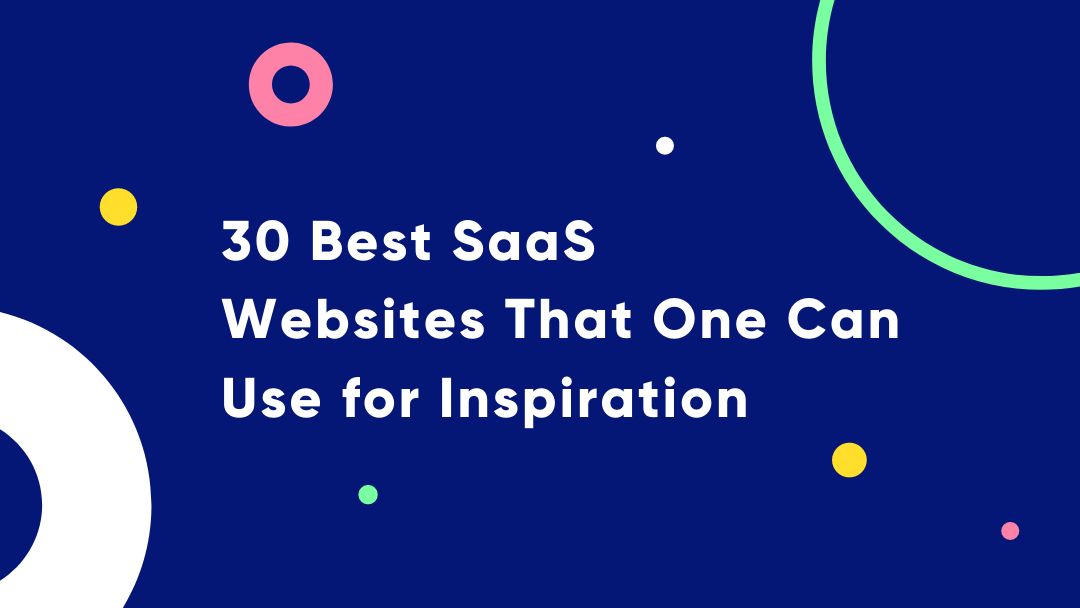 We hope that this post was helpful for you and I found the content informative. If you found this content informative, please share it with your friends and we will be adding such good content on a regular basis, so keep visiting our blog regularly. Thank you for reading this blog.