Are Looking for some sites that are providing genuine reviews about Saas?? There are lots of sites that are providing "Software as a service" reviews but not all of them provide genuine reviews, so here we have mentioned some Saas review platforms that are providing real reviews.
SaaS review sites are specific web directories or platforms that include information about the top SaaS firms.
It may be anything from outlining the features to including consumer feedback. The SaaS suppliers often update each listing with the most recent information or updates.
Sometimes it becomes hard to find, is it a genuine review or just a product promotion and that is why we come up with some points that you have to consider while reading any Saas Review.
Let's Start!!
How Do SaaS Products Get Reviewed??
Each of the SaaS products is reviewed in a different way depending on the customers. Here are a few of those ways in which you can understand :
Based on their personal experiences with the SaaS products, users can leave their reviews.
SaaS firms may provide reviewing customers with rewards like freebies or discounts.
SaaS review websites can ask users for their testimonials.
Users may give SaaS providers a star rating between 0 and 5, as well as submit a second review or testimonial outlining their interactions with the business.
Some Points To Remember
How to Determine Whether Reviews Are Genuine?
Although every SaaS review site verifies every review before it is published, it's better to double-check everything. We have included some advice that will enable you to determine whether reviews are genuine and, in turn, assist you in making the best possible business decisions.
Without DP profiles
If there are too many profiles without photographs, it's definitely suspicious. Those reviews may be provided by a marketing agency. Similarly, if you come across popular common names, that is also a sign of the same. However, a few common names are alright.
Review Posting Period
Take note of the publication time as you read the reviews. There are probably fraudulent reviews written by bots when there are too many reviews posted quickly.
Look for writing style
Every customer has a unique writing style. They could overuse certain terms in comparison to others. You could see certain writing style resemblances when you read the evaluations. You may be sure that one individual is rewriting reviews in situations like these to boost the brand name.
Check for grammatical flaws.
Almost all the reviews are written by B2B consumers and clients. So, most likely you wouldn't find any such mistakes.
Get Genuine Information.
Some Examples of Real Trusted Reviews
Now that we have discussed some tips for identifying real reviews on SaaS review sites, let's take a look at the examples of the same given below.
Verified Profiles: You can easily identify these kinds of reviews. They are always verified with a tick mark just beside the user's name.
Deep Analysis – Since B2B customers or purchasers write the evaluations, they are likely to provide a concise description of their complete experience. They could discuss their products and the tactics that the specific SaaS firm employed when they used the services.
Proof of Profit: Business customers often provide a review of the SaaS provider after receiving a positive return on their investment. Because of this, honest reviews may also indicate the profit margin that using the SaaS firm gave them. This may indicate that customers trust the business, i.e.,the particular SaaS site.
Some Genuine Review Sites.
SaaS Review Platforms
Capterra is one of the best sites for discovering testimonials and feedback from both B2B and B2C businesses. With the help of precise keywords or a concise description of the product type, you may use the internal search engine to look for a suitable business based on the industry, firm, or software type.
It has some unique features, which include a "compare to" capability. With this, you may compare up to four different companies side by side to obtain a better understanding of the reviews in different categories like intuitiveness, usability, customer service, and others.
This will save you the time and effort of manually comparing and listing out all the prospective software providers to choose the one that best suits your demands.
You can trust Capterra to provide genuine customer reviews. Users must register using their LinkedIn profile on Capterra in order to post a company review. This ensures or prevents any fake reviews from appearing on the site.
G2 Crowd is a major digital marketplace for business professionals, purchasers, and investors. With G2 Crowd, they may review numerous software products and services. It is based on peer ratings from other users.
You may be surprised to hear that the process of submitting a review on G2Crowd can take up to two years due to verification and checks. The tech solutions and advice offered at G2 Crowd are far more accurate and thorough than those offered by other SaaS review sites.
Using G2 Crowd, customers may gain a more comprehensive understanding of software firms and their products. The reason for this is that G2 Crowd provides reviews from the most trustworthy and unbiased sources.
The proprietary algorithm of G2 Crowd is another safeguard against spam or false or purchased reviews or testimonials from the business's personnel or rivals.
SaaS Genius is a rapidly growing and well-liked SaaS company directory.You can either rely on their recommendations or freely browse through their directory.
Their search engine assists in producing the ideal suggestions of appropriate Saas businesses based on your needs. Finding the best SaaS firms and their reviews is made possible by the powerful search engine.
But if you ever run into trouble browsing or trying to discover the perfect match, the customer support service is really amazing. SaaS customer support will respond quickly and will help you in every possible way. Almost all of their reviews are completely genuine.
Additionally, they also have filtering techniques with which they frequently delete fraudulent reviews from their websites.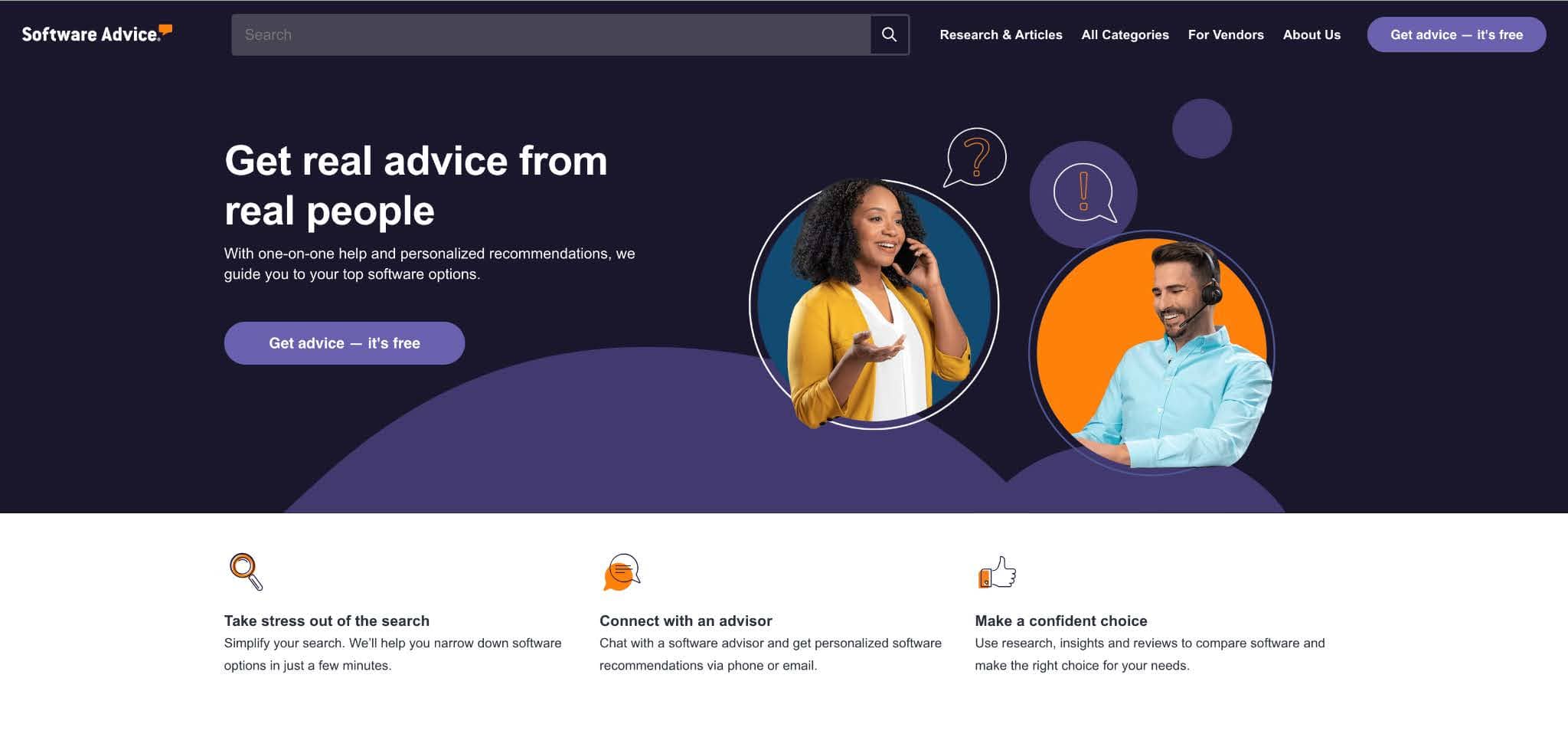 Software Advice can help you locate the best software provider for your needs. The reason behind this is that it has one of the most powerful search engines and more than 390 in-depth software recommendations.
Their suggestions for software are matched by a variety of factors, including digital demands, money, and others. Additionally, their search engine is really quick. According to their experts, you may locate a reputable software firm with a collection of genuine reviews in less than 15 minutes.
This SaaS review website has over 300 market aspects. This includes HR, marketing automation, CRM, and many others. They also offer the option of receiving personalized assistance from their personal advisers. This helps you save cost and also reduces the time of your search.
TrustRadius an online network of SaaS specialists, provides corporate technology insights based on selection, acquisition, and implementation. However, the features of TrustRadius are limited.
TrustRadius, when crawling the customer reviews, looks at their LinkedIn profiles to ensure that the evaluations are objective, sincere, and helpful.
Additionally, they make sure that only those who make purchases are eligible for review. To differentiate from the competition, each company uses some strategy. As far as TrustRadius is concerned, it pays users for posting honest and thorough reviews.
GetApp is primarily used to find, contrast, and select from a variety of business solutions sorted into several categories in accordance with the requirements and needs of the organization.
It has a thorough search feature with which you can filter and focus your findings on just one vendor or enterprise-level software. However, GetApp is usually appropriate for small firms.
GetApp employs a team of professionals that carefully evaluate the reviews that have been posted on their websites. Additionally, regardless of the vendor or rating, they completely and equitably verify the sources. Their customer service is good and they are always ready to address client concerns.
It has some noticeable cons, which include the UI, which is a major factor considered when utilizing a SaaS site. Though it is intuitive, the loading speed isn't up to the mark. You may experience
some slowness when searching their enormous database. Moreover, the website also includes an excessive amount of advertising, which is really annoying.
Another SaaS review website in the list is growing at a good pace. Currently, Finances Online has over 2.5 million unique visitors each month.
Every month, thousands of evaluations are gathered, carefully examined, and validated by LinkedIn to guarantee their validity. Additionally, before reviewing, they conduct a thorough survey to acquire a better understanding of the user's profile.
The foremost benefit of Finance online is that its product pages frequently appear high in Google's search engine results pages. But how is it beneficial to you? Basically, you can use it as a strategy to enhance your brand awareness if you receive genuine customer feedback on that website.
The real reviews assist you in developing trust in your business decisions, which you make using market analysis, which is in turn beneficial for making any business decision.
Each month, millions of new evaluations are posted on Trustpilot, which is yet another excellent and trustworthy SaaS review site.
Users can register for free and post reviews of various SaaS companies here. One of the most well-known SaaS review websites, both their operations and reviews adhere to the highest ethical standards. They have also established a system for fraud and fake review detection and removed lots of fake ones.
For a better understanding, they also provide reporting and analytics regarding the businesses. Trustpilot is a Google Partner, and it is simple to use the review for your website or social media snippets. Thus, this one could be a good one, which could be checked in this section.
The next-best SaaS review site that businesses most favor is IT Central Station. Compared to others, IT Central Station is a SaaS product review site that provides considerably more thorough categorization for goods and services in categories like application development and infosec. The majority of their evaluations centre on topics like IT, DevOps, and cybersecurity.
To assist in making the best business decisions, IT Central Station provides in-depth reviews for each SaaS product and service mentioned in their database.
Long-form question-and-answer review methods make sure that the reviewers emphasize great detail and high quality. The triple authentication method is used for registering only verified reviews in order to prevent fraudulent activities.
A B2B research and evaluation website, GoodFirms, focuses on matching qualified service providers with service seekers. On the basis of three factors, which include quality, competence, and dependability, it evaluates the best-performing businesses and software solutions.
It employs cutting-edge technologies to evaluate and rate companies throughout the market to assist clients in finding the best software provider for their needs.
To make finding software reviews easier, our products and services are separated into a number of categories. It's also easy to navigate for beginners and so is considered one of the best in the field of SaaS review websites.
This SaaS review website uses machine learning and artificial intelligence to rate algorithms that help create fair software recommendations.
There are also over 200 product categories. Additionally, its hyper-targeted product categories will help to deliver prospects who fit your desired consumer persona if you're looking to run sponsored marketing.
It uses an innovative algorithm to establish connections between the buyers and providers of business software and services. This algorithm aids in assessing each review made on the platform and upholds its integrity of it.
Each platform is given reliable ratings. It is based on a variety of variables. This is a good one to choose from, and you may look at reviews of them on the platform.
One of the other B2B software search and recommendation platforms, SoftwareSuggest, lists SaaS providers in a variety of different categories. According to reports, it is a well-known B2B software provider and one of the biggest review and recommendation platforms in India.
To aid in making the best business decisions, one can also get in-depth advice, comparisons, and live guidance. You can offer reviews here, and they will only be published after verification.
Every time they are uploaded, the reviews are properly validated. Additionally, they make sure that only insightful or relevant evaluations are uploaded on their platform.
This makes it easier to avoid fake reviews that say little to nothing positive about the business. They provide information that is perfectly relevant and can be chosen.
In the section of various sites, Serchen is another review site available for business software and cloud services. This is one of the best sites to obtain the most reliable reviews of cloud-based services if one is eager to invest in cloud services for the company.
It has good and reliable equipment that helps the providers choose the right one as per their needs.
They also have their own method for the verification of reviewers on their websites. In order to be safe and prevent fraudulent reviews, each and every review is checked through the process of automation. The website is updated on a regular basis and provides reliable information.
In contrast to the lengthy lists provided by other platforms, Top Ten Reviews takes an entirely different approach. Top Ten Reviews narrow down the choices by ranking the top ten items in a variety of categories, from electronics to SaaS.
They begin by reducing your selections depending on your business needs, which makes the majority of the laborious duties simple.
With a wide range of categories, from software to electronics, one can quickly skip the preliminary research and move directly to the top ten options that are best for your company.
Again, before being posted on the site, their reviews are thoroughly examined, ensuring that one has access only to accurate information on the software used by the company.
Capterra and GetApp are extremely comparable to Gartner's Technology Advice. It is owned by Gartner and is very comparable to both.
The TechnologyAdvice platform is simple to use and employs a question-and-answer format to ensure the integrity of the reviews produced and to identify the highest-rated businesses.
They provide insightful and trustworthy assessments of the most recent software and services and are trusted by more than 500 businesses. Furthermore, they connect technology buyers with the best technology companies in the world.
Sourceforge is a website which mail provides software to every type of user, it provides almost all type of software on one platform, it is also an open-source software community and Source have covered almost all the Saas tools review on their website.
"HowToBuySaas" mainly provides services around the Saas, here you can buy or sell your saas business, aside from that they also write awesome content around the Saas, and also they review Saas Software, so if you looking for your saas tool review, then you can check their website.
SaasWorthy is a saas business website, which tracks over 40,000+ software across 300 categories, on the SERP you will find saas worthy on many tools reviews, maybe just because search engine also love their reviews like us, For Saas Tools review we will surly recommend you Saas Worthy.
SaasGenius is a purely saas-based company that mainly provides all the content around Saas Tool, you can find almost every saas tool on their website. So if you are looking for any saas review then we can say SaasGenius is trustworthy.
Startup Talky is a website that creates content around entrepreneurship and startup, This is one of the top startup media platforms for the latest startup news, ideas, industry research and reports, and inspiring startup stories. aside from that they are also provide content around the Saas Products Reviews.
Technology advice website is a US Based company, which provides B2B media services to Technology companies. they provide various marketing solutions also you can buy software through this platform. they have mentioned all the software category-wise in their review.
Discover cloud is a very popular website that is working in the B2b Field since 2012, They mainly do business around tools, and they cover almost all the Saas software with their review, so if you are looking for a genuine site for Saas review, I'll surely recommend you this one.
CompareCamp purely provides content around Saas and tools, this website has one of the biggest online resources of product reviews, you can find reviews of every popular tools.
Data Mation working around Saas Tools for a very long time, this site is also popular because if these genuine reviews, all the review on this website is written by experts of their fields, so you can also check FinancesOnline sites for genuine Saas Software reviews.
AppExchange is the leading enterprise cloud marketplace by salesforce, here you can find Saas Softwares around customer support, you also check these tools and find their reviews. With over 115,000 customer reviews and 10 million installs, you can confidently choose the right app or expert for your business needs.
Our Opinion –
Conclusion- SaaS Review Platforms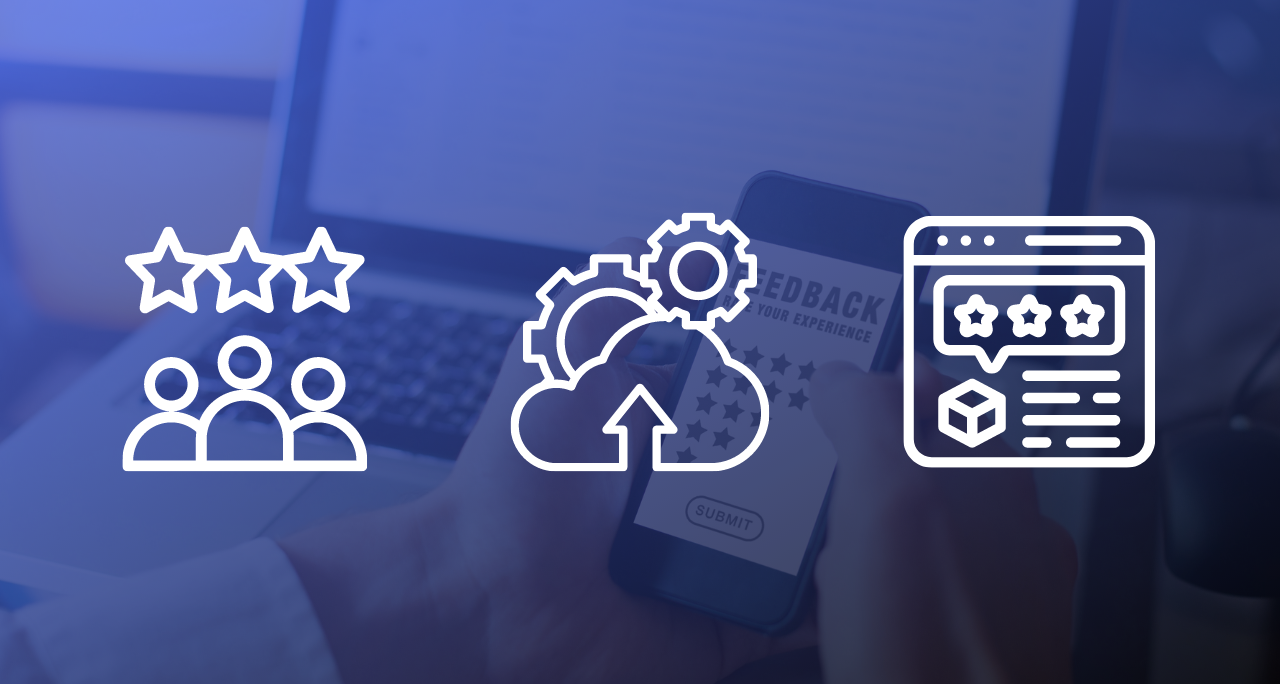 Saas niche become very popular nowadays so and there are lots of websites that come in the market and every website writes in their own ways, so it is hard to choose which sites are providing biased reviews and which one are providing genuine ones.
and that is why we have mentioned some points to find a genuine website of Saas review so when you check any website next time, you will get that idea that is it genuine reviews and a website just trying to promote a product.
It makes sense that the process of creating a review platform is draining and daunting. There have been many steps and procedures to follow, and numerous decision-making processes are also involved.
FAQs:-
Some Queries Related To Saas Reviews
How do I get SaaS reviews?
To get a review on your saas product, find you have to find your happy customers and then ask them for a review.
How to find Saas Review sites?
Finding a saas review website is not that hard task, simply you have to for review for your specific tool, On Serp you can see most of the sites are Saas Review websites.
What are some popular SaaS websites for review?
G2 and Software suggest are the two most popular websites, which not just cover saas tools but also other different categories.
Finding reviews for your Saas is not easy, find you have to create your saas that people actually like, and then people who like your Saas ask them for a review.